Tyre Safety – A perfect place to find all you need to know and more about tyre safety.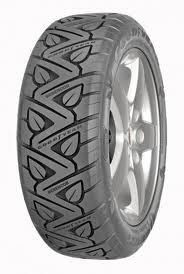 Goodyear Tyres – Check out Goodyear Ireland to find out more information about Goodyears new renewable material tyre!
Lyoness – We participate in Lyoness cash back.
Irish Car Man – A good Irish blog about cars and fun things associated.
Child and Family Foundation – "Education. Opportunites. Future."
Facebook! – Visit us on Facebook to get the best deals and opportunities. We are also on Twitter and Linkedin!
Tyre Pressure App for your mobile phone that provides the correct tyre pressure for your car simply by entering in your registration number!
Click here to take survey to get a discount on our tyres!

var _gaq = _gaq || []; _gaq.push(['_setAccount', 'UA-33544557-1']); _gaq.push(['_trackPageview']);
(function() { var ga = document.createElement('script'); ga.type = 'text/javascript'; ga.async = true; ga.src = ('https:' == document.location.protocol ? 'https://ssl' : 'http://www') + '.google-analytics.com/ga.js'; var s = document.getElementsByTagName('script')[0]; s.parentNode.insertBefore(ga, s); })();